Nowadays, many companies prefer to utilize Outdoor Neon Signs to advertise their business. Learn more about why these neon signs for business are so popular and what are the most popular types of outdoor light box signs.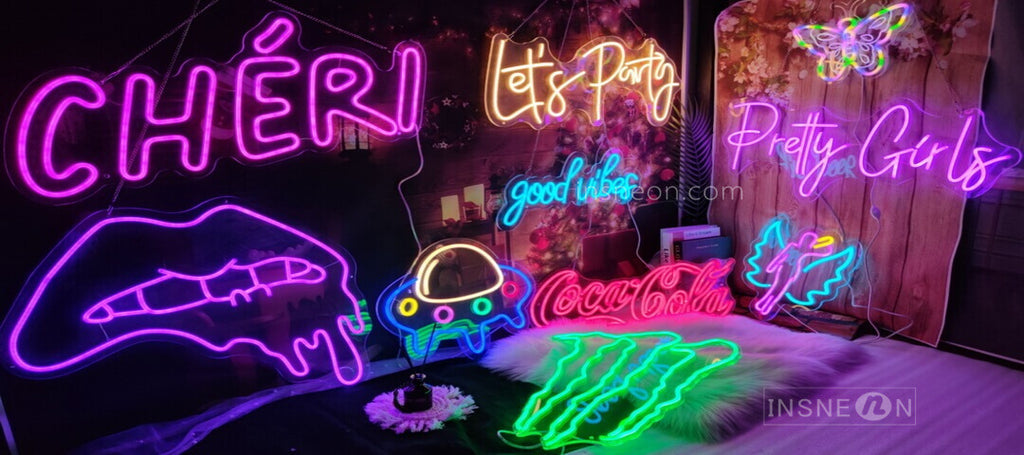 Why Are Lighted Neon Signs So Popular?
Lighted neon signs is a good solution for business promotion. Custom lighted neon signs for business can help form a customer's first impression of the business. Excellent lighted signs for business are supposed to help attract as many customers as possible.
As time passes, some business neon signs may wear out and become obsolete. The very last thing companies want is that their business signs turn to be invisible and ignored. If the business neon signs do not stand out for these reasons, it means that they have become less attractive. This will negatively affect customers' perception of the business, which consequently impacts the business earnings.
When it comes to lighted neon signs for business, there are various outdoor neon signs available for choice, from traditional neon signs to modern digital signs. Based on the business type and the message needed to convey, our sign experts can help choose the right neon signs for a business.
Types of Popular Outdoor Neon Signs for Business
Backlit signs
Backlit signs are also called light box signs or cabinet signs. These signs utilize an internal light source to illuminate one of the sign's translucent panels. The translucent panel can be customized with the company's name, logo, phone, address, and any other information the company wants to display.

Light box signs are a kind of versatile outdoor neon signs. They can be customized in a variety of different sizes & shapes, making them suitable for different outdoor applications. These signs are widely used by retail storefronts, bars, schools, churches and gas stations.
Halo Lit Channel Letter Neon Signs

The second most popular outdoor neon signs for business is the halo lit channel letter sign. Illuminated letter signs are channel letter signs with additional internal lighting. Channel letter signs are individual metal-made letters put together to spells out the company's name. In many cases, the metal can also be molded into specific shapes to create specific logos. These signs can be illuminated with LED halo lights to make them stand out at night. The reason why they are often called halo hit channel letter signs is that the halo effect the light forms around the letters. A fantastic advantage of using these outdoor lighted signs for business is that they only need to be lit at night, which makes a great contribution to the reduction of energy costs. The lights used in these signs are sometimes programmable, allowing for changing the color or effect of the sign.
Digital Signs

Digital signs are the most modern types of outdoor neon signs for business and are perfect for attracting new customers. Digital signs are also called electronic messaging center signs or LED leaderboards. They help companies communicate with their customers through a screen. These screens can be incorporated into monument signs, towers, mounted on walls, or placed independently. The biggest benefit of using digital signs is that they offer many programmable options. They can display company names, specials, announcements, product pictures, and even animated videos. Since they can be used as screens, they can be made in various sizes and resolutions.
Monochrome LED signs
The monochrome LED neon sign is one of the most traditional outdoor neon signs for business. Monochrome LED signs work similarly to digital display signs, but they turn to be more affordable than digital display signs. These types of lighted signs display text messages primarily in one single color. In many places, businesses may only be allowed to display text with digital signage under zoning regulations. In these cases, monochrome LED signs may be the ideal solution.
Neon Signs
Neon signs are one of the most common types of outdoor neon signs for business. Custom neon signs can be easily made from glass tubes and can be customized into a variety of different shapes and designs. This allows the business to precisely control the desired design from the signage, thereby ensuring the best look of the business.

Neon signs have a very long life because they are made airtight, so the gas does not leak out. This will help reduce long-term costs because users don't need to change the signs. Even if the signs do start to fade due to a gas leak, they can be refilled to revitalize, which is much cheaper than replacing the signs completely.

Neon signs are suitable for outdoor use. Since they are airtight and made of durable glass tubes, neon signs can withstand weather exposure from external use. At the same time, they do not generate too much heat or emit gas, which makes them also usable within the enterprise.

No matter what industry a business is in, the striking modern neon sign custom are an ideal solution to tell its brand story. We offer many different customization options for outdoor lighted signs for business.

InsNeon Factory, We make Neon to order. Whether it's your custom creation, or one of our pre-designed items, each piece is handmade by a specialist Neon artisan, especially for you. Our lead times are 10-20 days on average, from point of payment to delivery. If interested in outdoor neon sign custom, please contact us or choose it directly (for Outdoors) on our Custom Text product page.